General Dentistry in Woodbridge, ON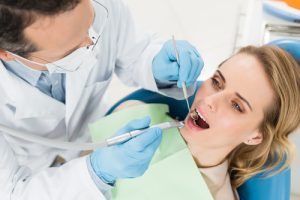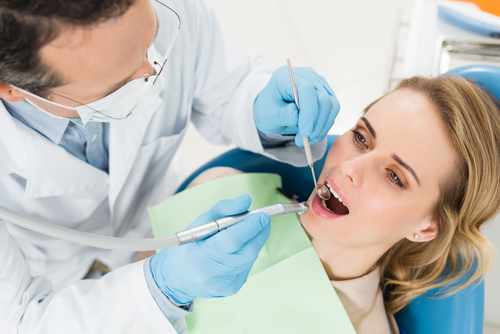 Honesty, integrity, and experience are just a few of the important traits patients look for in a dentist.
The Sabharwal Dental Group provides all facets of general dental care, from prevention of dental conditions to screenings for oral cancer to the treatment of advanced dental disease. Our dentists and support staff have an excellent educational background that is paired with a passion for oral health.
EARLY CARE IS ESSENTIAL TO CONSERVATIVE CARE
The oral environment tends to be naturally acidic. Dietary choices exacerbate acidity and set the stage for dental disease. Your experienced Woodbridge dentist recognizes the need for routine hygiene and healthy food and beverage choices, and passes this information along so that you may be empowered to manage your oral health between professional checkups and cleanings. Your dentist can give you the tools to minimize the effects of oral bacteria at home on a daily basis. With daily brushing and flossing and professional care every six months at least, there is a good chance that any restorative care needed will be very conservative.
Letting daily hygiene slip or avoiding routine dental visits allows bacteria to weaken tooth and gum tissues. Cavities may form quickly, leading to discomfort and infection. The longer you go without proper care and support, the faster dental disease can spread throughout a tooth and more complex care will be needed to restore comfort and strength.
The Sabharwal Dental Group works with patients to identify their risk factors for dental disease. We discuss healthy habits such as avoiding sticky, sugary foods and treats, and carbonated beverages. We discuss and demonstrate proper brushing techniques and timing (no less than two minutes twice a day!), and we perform preventive care such as cleanings and fluoride application to achieve maximum protection against cavities, gum disease, and other conditions.
Your family can enjoy healthy, happy smiles with dental care aimed at individual needs. Our team performs in-depth consultations and examinations in order to understand what these are, and carries out treatment accordingly. Additionally, we recognize that dental needs will change throughout the various stages of life.
We have two offices to serve you. Our third is under construction. Contact us in Woodbridge or Toronto to schedule your visit with a friendly, experienced dentist.