Dentures in Woodbridge, ON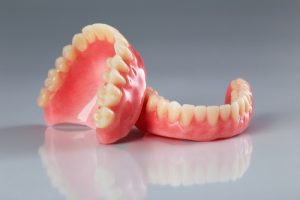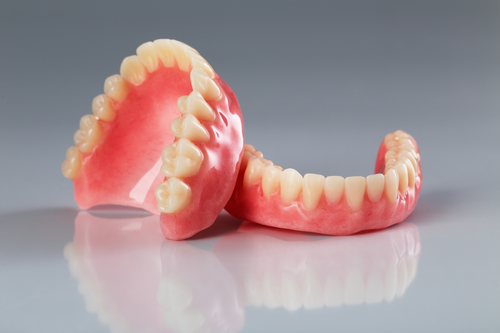 Tooth loss affects the appearance of your smile, the comfort you feel when chewing and speaking, and your confidence when interacting with others. If you are missing a few teeth or have no natural teeth left, we can help. At the Sabharwal Dental Group, with offices in Toronto, Woodbridge, and Vaughan patients may restore their best smile with beautifully crafted complete or partial dentures.
Partial dentures, as they sound, are designed to replace a few teeth. Complete dentures have been used for many decades to restore the most natural appearance possible after tooth loss. Over many years of advances, we have denture appliances today that look far more natural than previous ones. Using precise measurements and diagnostic imaging, our team also works to achieve the exact fit for comfort and functionality.
Dentures can be completed over three to five visits in most cases. Our well designed dentures can last many years. This type of prosthetic does not last as long as implants because the tissue beneath the denture changes in time due to a decline in bone structure. As the jaw changes, the fit of the denture will change as well. We encourage our patients to visit us at least every six months. This allows us to closely monitor jaw health, gum health, and the fit of the denture appliance. With periodic relining, we can keep your denture fitting well.
IMPLANT SUPPORT FOR OPTIMAL STABILITY
One of the ways that we can help patients maximize tooth replacement with dentures is to place a selected number of dental implants. Implants stabilize dentures by replacing the natural structure of teeth and their roots. After the placement and integration of implants into the jawbone, a full denture can be affixed to these posts for ultimate retention. The American Academy of Prosthodontists considers implant support, especially for the lower denture, the gold standard of tooth replacement.
You deserve to enjoy engaging with friends and loved ones. You deserve the benefits of a healthy diet with a variety of foods. You deserve to feel good about the appearance of your smile and your facial appearance. Don't let tooth loss affect your confidence and your quality of life. Visit the Sabharwal Dental Group to consult with an experienced, friendly dentist who believes in excellence.