Dental Implants in Woodbridge, ON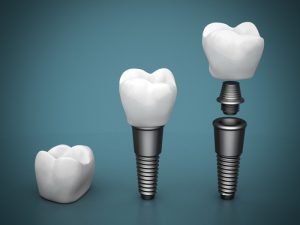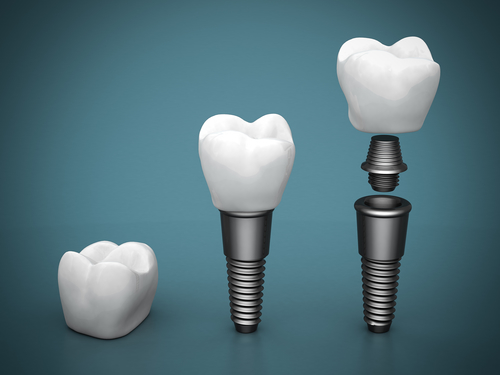 One of the keys to confidence is an attractive smile. Tooth loss clearly has an impact on both: attractiveness and confidence. At the Sabharwal Dental Group, patients around Woodbridge, Vaughan and Toronto have had the opportunity to restore their freedom to smile confidently. Our dental team has extensive training and experience in all aspects of tooth replacement and smile restoration with dental implants.
Dental implant treatment is suitable for a number of situations. This restorative care may be used to replace a single missing tooth, multiple teeth, to support bridgework, or to lend excellent stability to a full denture. In addition to the placement of implants, our dentists have experience in other oral surgeries that may go hand in hand with dental implants, such as extraction of diseased teeth and bone grafting.
Our patients can feel confident about their treatment plan, understanding the details of care as discussed during their consultation. We are happy to answer questions that you may have. Your comfort and peace of mind are our first and foremost priority. Procedures related to implants as well as implant placement itself are performed in our sterile treatment environment under local anesthesia that numbs the area. The implant or implants are inserted into the jaw at the appropriate depth and spacing to achieve the desired goal.
TWO-PHASE PROCESS
After the initial insertion of titanium implants a period of healing is required so that the implants fixate to the jaw bone. During this healing period, gum tissue covers the implants. This gum coverage allows for undisturbed healing. Over the course of a few months, bone tissue will naturally surround the inserted implants, fusing to them in a similar way bone stabilizes natural teeth.
Several months after the initial procedure, the stabilized dental implants are uncovered and the process is completed with the placement of the final restoration.
Dental implant treatment most closely resembles the natural oral structure. Though not suitable for every situation or patient, dental implants are appropriate for many of our patients seeking comfort and confidence after tooth loss. Learn more about tooth replacement with dental implants in any one of our dental offices located in Woodbridge, Vaughan and Toronto. We are happy to provide you with a personal consultation and evaluation in which your questions can be answered by one of our experienced dentists. Call the Sabharwal Dental Group today.