Cosmetic Dentistry in Woodbridge, ON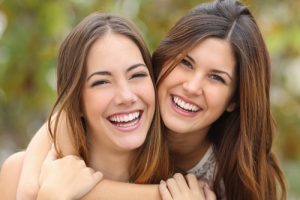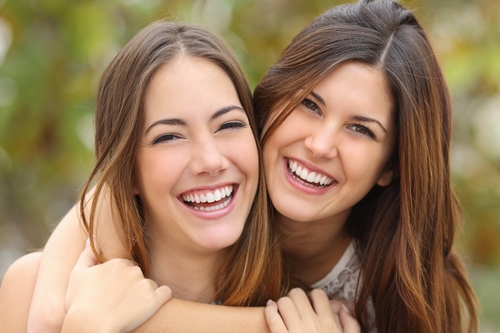 We love helping our patients feel great about their smiles! With cosmetic dentistry services in all of our Woodbridge, Vaughan and Toronto offices, we can help you reveal your inner beauty.
Cosmetic dentistry has evolved into one of the most comprehensive areas of dental care. We offer our patients numerous options for the enhancement of their smile. More than a selection of procedures, however, our ability to listen to the exact expectations and specific goals of our patients, and turn them into the ideal smile for each individual leads to a high level of patient satisfaction.
Smile enhancement at the Sabharwal Dental Group may be achieved with one or more services.
TEETH WHITENING
Brightening the smile can have an enormous impact on your appearance as well as your sense of confidence. An overly white smile can look fake. Our team is careful to achieve results that look natural based on each patient's complexion and desires. Whether you choose in-office or professional home whitening, you can safely and quickly reach your desired brightness.
TOOTH COLOURED FILLINGS
Silver or amalgam fillings, though still a common offering in many dental offices, do not have to be the standard, and are not the standard at the offices of the Sabharwal Dental Group. Our offices provide high quality restorations with tooth-coloured fillings that meticulously restore damage caused to teeth from cavities and or fractures. Additional benefits of white composite fillings are that these restorations can last for several years and allow more conservation of tooth material. Due to similarities with natural enamel, composite fillings are friendlier to teeth.
VENEERS
Porcelain veneers have become increasingly popular as patients have realized their high degree of versatility and excellence. Veneers are customized to the exact shade, size, and shape needed to achieve natural beauty. Bonded to the front surface of a tooth, a porcelain veneer looks like a natural tooth. Results of this smile makeover treatment can last for many many years.
DENTAL CROWNS
A dental crown (also called a "cap") can be used for restoration of a badly broken or heavily filled tooth, in addition a crown can be used for cosmetic enhancement. Tooth-colored crowns look natural and can last for many years. With a variety of materials now available, patients can now select the type best suited to their preferences, their budget, and their long term goals.
TOOTH REPLACEMENT
Tooth loss can be devastating to the appearance of your smile, to your oral health and chewing functionality. The dentists at the Sabharwal Dental Group have years of experience designing and placing replacement teeth of all kinds. In some cases, bridgework is the most suitable form of care. A dental bridge consists of a combination of crowns (also called "caps") and a replacement tooth or teeth (also called a "pontic"). The artificial tooth is fused to the crown(s) and sits on the gums in the empty space where the original tooth was missing. Crowns are fitted over healthy and solid teeth, which will anchor the artificial tooth for many years of chewing function and beauty.
Teeth may also be replaced with dental implants. These prosthetics are essentially replacement roots that are made of titanium that are inserted into the jawbone. After a healing period, a final restoration such as a crown, bridge, or denture can be affixed to the stabilized implant or implants. This form of tooth replacement has been shown to achieve the highest degree of stability and longevity.
Our dental team is committed to your satisfaction. Call the Sabharwal Dental Group to schedule your consultation with a friendly, experienced dentist.